Vintage Artistry Wedgewood Collection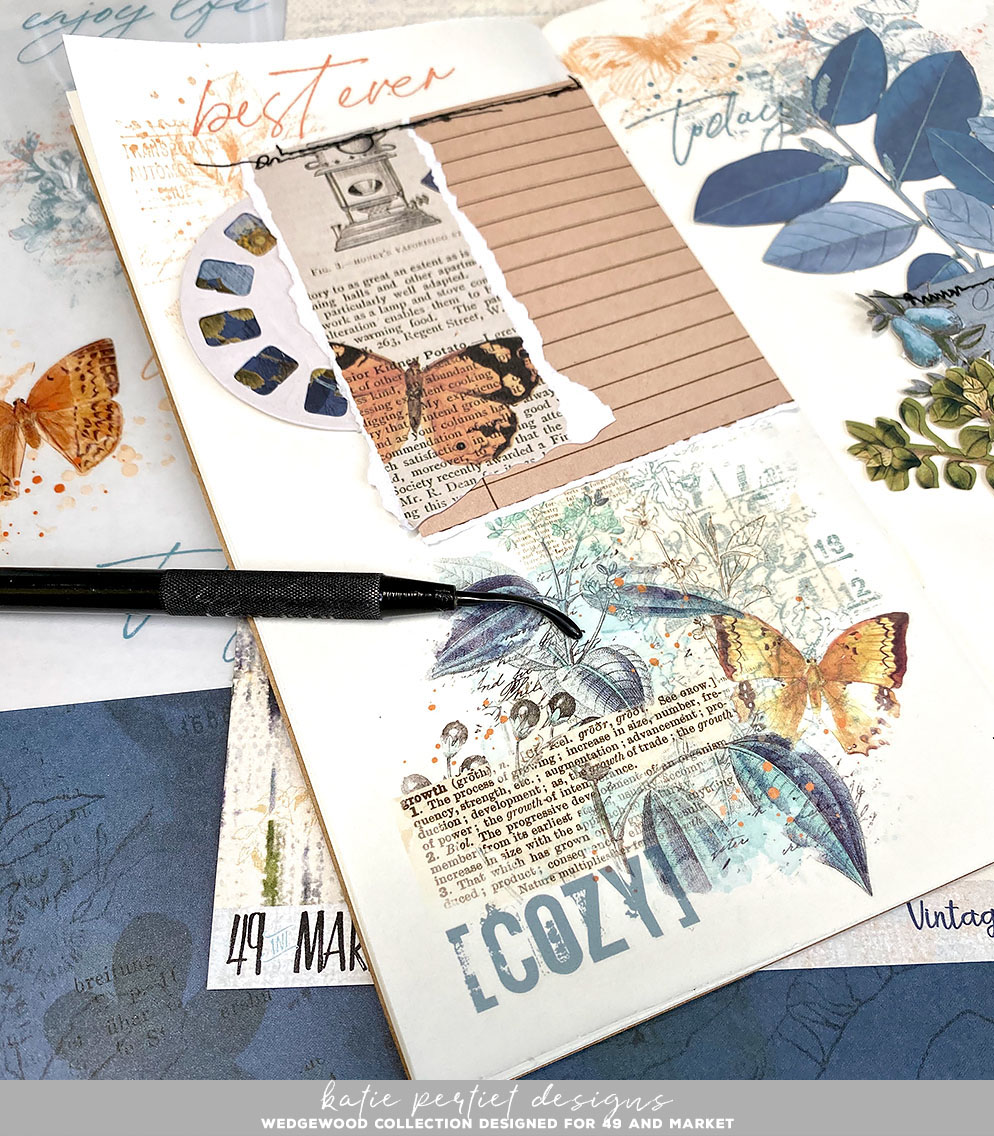 Not everyone knows, but I also design for various paper crafting manufacturers including 49 and Market.
I feel very fortunate to have such wonderful opportunities with fantastic companies. I have a clear vision for what I want to create and my manufacture partners respect that and let me run with it. With 49 and Market we are always dreaming up new ways to bring some much loved digital products into the hands of paper crafters. That's why I'm super excited with our new range of rub ons including these for the Wedgewood Collection. They bring blendables to life! You can layer them, cut parts of them to use, mix with stamping, endless possibilities.
The travelers notebooks I keep are little thought journals with little snippets of our life. As much as I adore digital, having little tactile notebooks is something I enjoy and it expands on my love for crafting and gets me away from the computer for a bit too 😉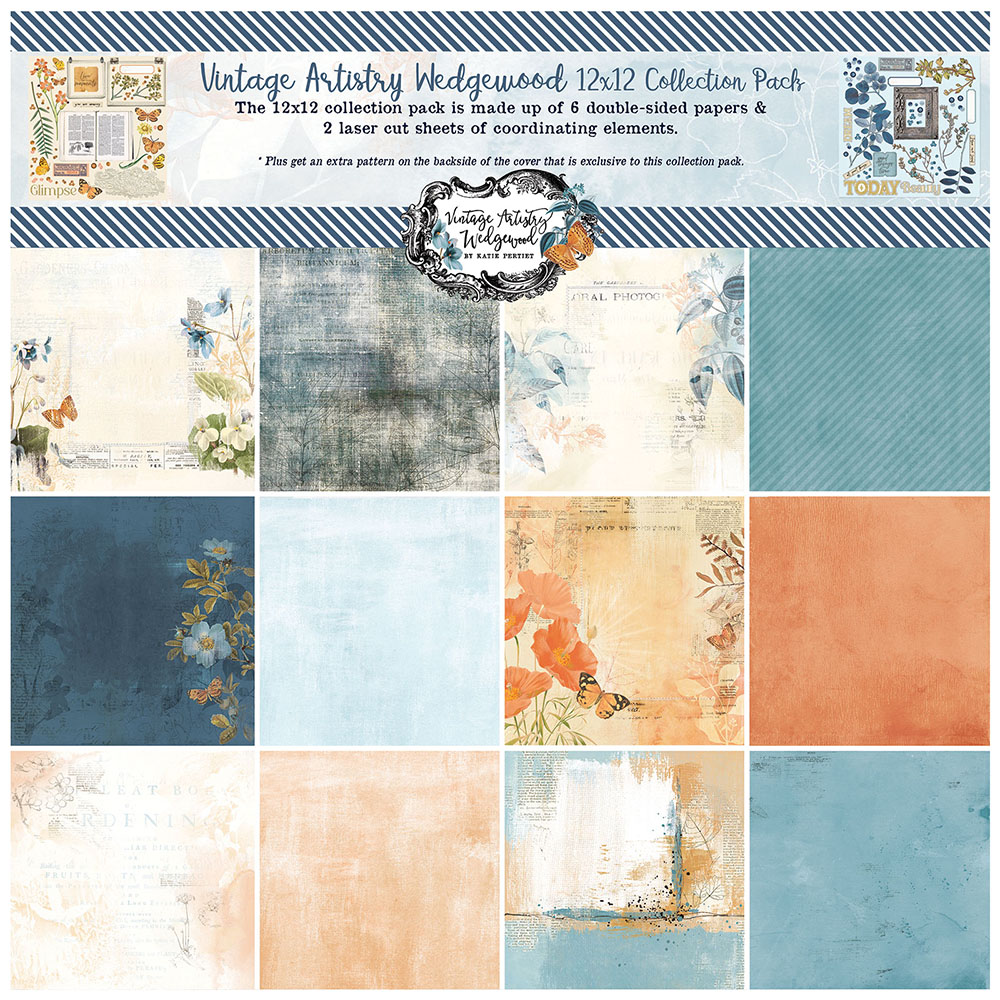 The Wedgewood Collection [shipping now from scrapbook.com] includes 6 double-sided, heavy cardstock papers and 2 laser cut sheets with an assortment of cutouts including frames, leaves, beads, worlds, labels and more. There are also add-on items including the Wedgewood Rubons, Wedgewood 4×6 Stamps, Wedgewood Washi Tape Strips, Wedgewood Ephemera Stacks and a fun set of layered acetate embellishments. Together they make a beautiful collection to spark your creativity.
These pages of my travelers notebook also use Stamped Stitches Rubons!!
Grab the rub ons here or check out all the digital stamped stitches in the SHOP!
Another bonus to my paper collections is that I also release them in the SHOP in digital versions about a month or so after they are released in paper! Wedgewood will be coming out after the holidays! Find all my digital 49 and Market Vintage Artistry Collections in the SHOP!
Happy Scrapping!