Vintage Artistry Wedgewood Collection in Digital
Introducing the Vintage Artistry Wedgewood Collection!
Just like the name implies, this collection is perfect for every single day! Memories from a wedding, family time, the great outdoors or everyday adventures, this collection has what you need to document your stories with vintage style. The Vintage Artistry Wedgewood Bundle includes 20 designer 12×12 papers, 2 ephemera packs to accent your photos and a Foliage Epoxy Sticker set too! I just love little bits of tickets and word strips mixed with tickets and newsprint, perfect for creating clusters and adding depth to your pages.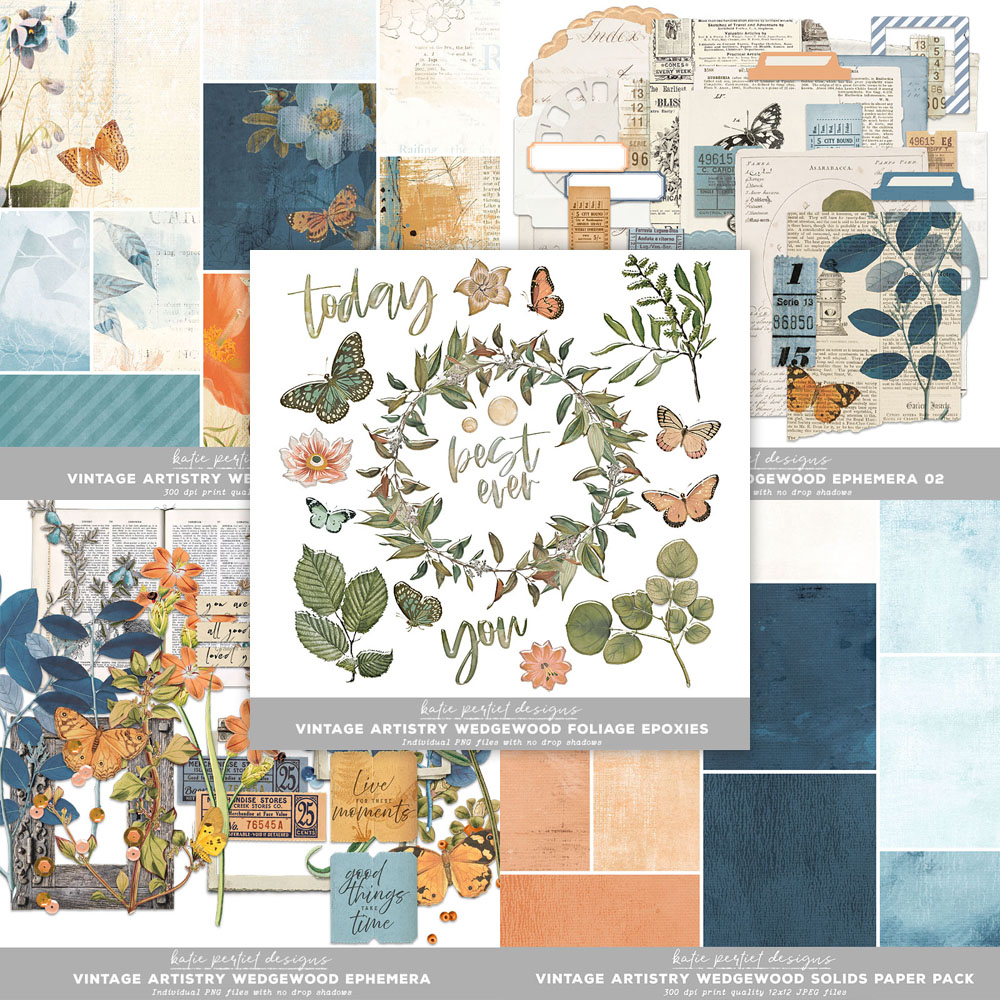 The Bundle includes: Vintage Artistry Wedgewood Paper Pack, Vintage Artistry Wedgewood Ephemera, Vintage Artistry Everyday Ephemera 02, Vintage Artistry Wedgewood Foliage Epoxies and Vintage Artistry Wedgewood Solids.
Creating with this collection is effortless as my creative team shows in their beautiful pages they've created with the collection!
And if you're more of a paper scrapper or like to do some hybrid scrapping, you'll want to check out this collection available in paper with 49 and Market and in stores today!
Check out Vintage Artistry Wedgewood in the SHOP today and grab it while it's on introductory sale of 20% off thru Tuesday!
We're also have a FLASH SALE this weekend and ALL Layered Page Templates are 40% off [including new releases]!
SHOP, SAVE + Create Today!