30 Days of Thoughtfulness Cards | Day 10
Your heart is happier when it is thankful.
Day 10. My heart is filled with gratitude and it is happy. More than 5 years now since surviving cardiac arrest and numerous hiccups since but I am so happy and so grateful for each day here with my family and friends and all the new opportunities and experiences I have had in that time. Life is good.
Designing these cards each day, thought I'd keep the style the same and create a rainbow and trying to stick to that but boy do I like variety in my design life so not sure where I'll be going with these. I feel a change coming on, not sure where it will lead. stay tuned!
All of these posts will be 3×4 pocket cards that you are free to right-click and download to use in your personal journaling projects and I hope that they help you to reflect on thoughtfulness and this month where a practice of gratitude is even more special.
You can see some of the previous cards I've done in my SHOP and available as printable PDFs and JPEG cards as well. These will likely make their way into the shop as well!
And in SHOP news… It is the FINAL DAY of the Quarterly SALE in my SHOP ending Friday morning 11/11 at 6am EST. My entire SHOP is on SALE! Downloads are 50% off and Home Goods are 10% off making it a great time to SHOP+SAVE!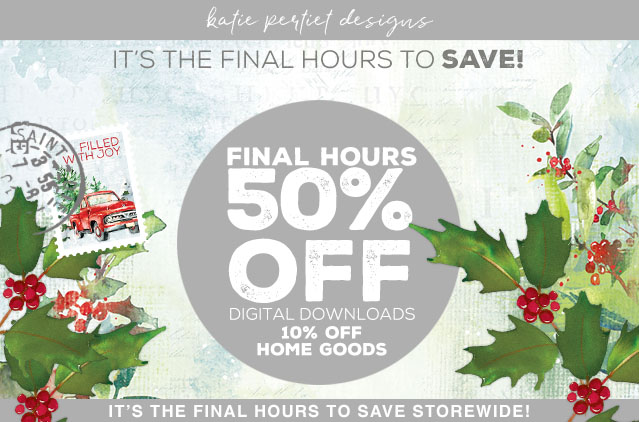 Happy Scrapping!